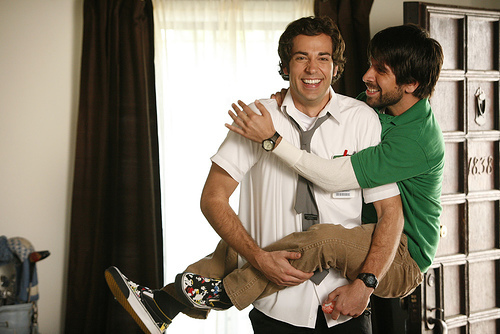 Firstly, CHUCK IS AWESOME. No doubt.
My dad said it's too much for him. He is intoxicated by Chuck.
Daddy loves Chuck.
His favorite character is Morgon Grimes.
I like Casey, I love Captain Awesome.
Daddy thinks it's funny Chuck calls his sis's boyfriend Captain Awesome.
I AM ALMOST FINISHING SEASON 1. YAY.
Needa get my dad to buy season 2 today.
Navin gave me season 3. Though it is missing the first 3 episodes and the last 2.
Season 4 came out already.